Making Reparation to the Immaculate Heart of Mary
In the Five First Saturdays Devotion

"Look, My daughter, at My Heart, surrounded with thorns with which ungrateful men pierce Me at every moment by their blasphemies and ingratitude. Do you, at least, try to console Me and announce in My name that I promise to assist at the moment of death, with all the graces necessary for salvation, all those who, on the first Saturday of five consecutive months shall confess, receive Holy Communion, recite five decades of the Rosary, and keep Me company for fifteen minutes while meditating on the fifteen mysteries of the Rosary, with the intention of making reparation to Me."
Revelation of Our Lady of Fatima to Sr. Lucia (below,lft)
St. Bernadette's Incorruptible Body
HOLY FACE OF JESUS PRAYER, TO OFFER THE HOLY FACE OF JESUS TO GOD THE FATHER TO APPEASE HIS JUSTICE AND DRAW DOWN MERCY UPON US
Get more here from the HOLY FACE DEVOTION
Edit to add your Embed Code.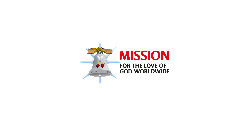 FIRST FRIDAY DEVOTION
"Behold this Heart which has so loved men!'as to spare Itself nothing, even to exhausting and consuming Itself, to testify to them Its love, and in return I receive nothing but ingratitude from the greater part of men by the contempt, irreverence, sacrileges, and coldness which they have for Me in this Sacrament of My love." (Our Lord to St. Margaret Mary Alacoque)
St. Joan of Arc, Maid of Orleans France & New Orleans, Louisiana Historical - Holy Mother Church Video (above)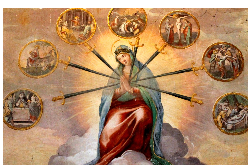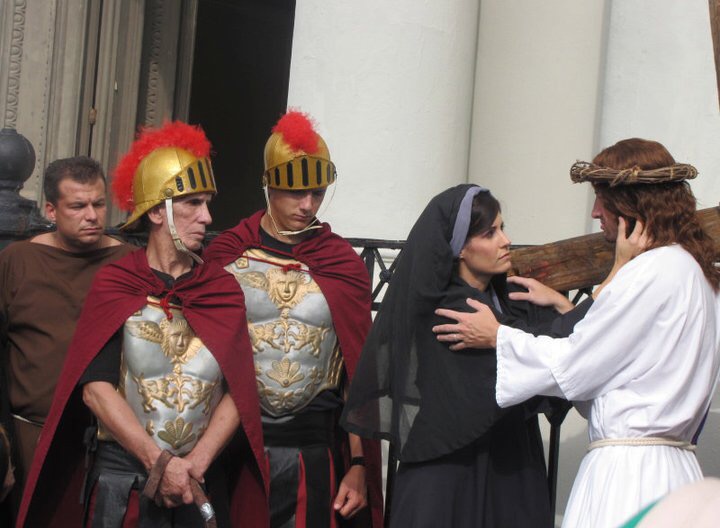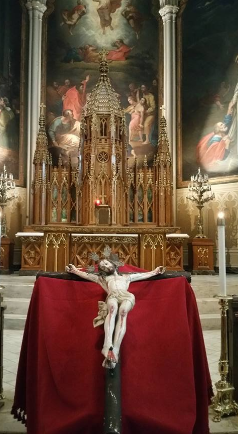 A time to prepare for the Passion, Death and Resurrection of Jesus Christ by Prayer, fasting, and ALMSGIVING -the 3 pillars of lent.
The Angelic Doctor, St. Thomas Aquinas, writes that fasting is practiced for a threefold purpose:
"First, in order to bridle the lusts of the flesh…Secondly, we have recourse to fasting in order that the mind may arise more freely to the contemplation of heavenly things: hence it is related of Daniel that he received a revelation from God after fasting for three weeks. Thirdly, in order to satisfy for sins: wherefore it is written: 'Be converted to Me with all your heart, in fasting and in weeping and in mourning.'
The Way of the Cross/ Stations during the The Nine Church Walk in New Orleans, LA on Good Friday. Old St. Patrick's Church (rt)