Join the Mission for the Love of God Worldwide praying the Sorrowul Mysteries of the Holy Rosary 7 pm Sundays for the USA! Connect with us Live through: Mission's Facebook Page Live here
Solemnity of the Most Holy Body & Blood of Jesus Christ
(Corpus Christi)
A liturgical solemnity celebrating the Real Presence of the Body & Blood, Soul & Divinity of Jesus Christ in the Eucharist.
The celebration began in 1264 after recognizing the Eucharistic Miracle of Bolsena and the input of St. Thomas Aquinas, Doctor of the Church.
THIRD VISION OF FATIMA, JULY 13, 1917
Our Lady foretold what would happen to the world if men did not stop offending God, told how God was going to punish the whole world by means of war, hunger, persecution of the Church and of the Holy Father.
"I shall come to ask for the consecration of Russia to my Immaculate Heart, and the Communions of Reparation on the first Saturdays."
GET MORE INFO HERE : FATIMA THE APPARITIONS OF THE BLESSED VIRGIN MARY
Our Lady of Prompt Succor, you are after Jesus our only hope. O Most Holy Virgin, whose merits have raised you high above angel choirs to the very throne of the Eternal and whose foot crushed the head of the infernal serpent, you are strong against the enemies of our salvation. O Mother of God, you are our mediatrix most kind and loving. Hasten, then, to our help, and as you did once save your beloved City from ravaging flames and our Country from an alien foe, do now have pity on our misery, and obtain for us the graces we beg of you. Deliver us from the wiles of Satan, assist us in the many trials which beset our path in this valley of tears, and be to us truly Our Lady of Prompt Succor now and especially at the hour of our death. Amen
Our Lady of Prompt Succor, hasten to help us. (Three times.)
Our Father, Hail Mary, and Glory Be
Hurricane Season is upon us here in Lousiana and along the coastal cities!
Let us pray to Our Lady of Prompt Succor for her (Quick Help) Prayer Below
"Live the Sacramental Life-" The Seven Sacraments were given to the Church by Jesus. For example, in the sacrament of baptism, esp. "infant", we are "born" into eternal life with this important and fundamental sacrament! The Sacraments explained by Bishop Fulton Sheen.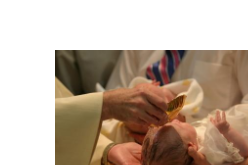 Edit to add your Embed Code.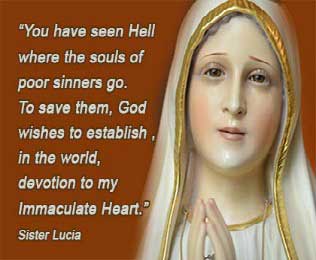 July is the month of the Precious Blood of Jesus Christ
Get the Litany of the Precious Blood of Jesus Prayer Here
An explanation on the importance of devotion to the Precious Blood of Jesus.