Kamala Harris and Planned Parenthood Have Conspired to Bankrupt a Pro-Life Advocate, David Daleiden . Thomas More Society needs your help defending him. This case is so important to the future of our country, please consider donating to Thomas More Society Here.
AFLD is helping patients and doctors get the correct medical info and help on Covid19 including some of the following:
*Vaccine Bill of Rights
*Civil Liberties
*Stop Medicial Discrimination/Sign the Petition
*Medical Treatments and much more!
Covid-19 Vaccines and Treatments in Development - Updated Jan 12, 2021 . by Cogforlife
Listed in Alphabetical Order- LIST OF INGREDIENTS INCLUDING ABORTED FETAL CELL LINES IN COVID-19 VACCINES.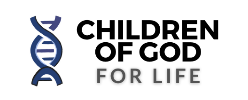 There were 8144 abortions in Louisiana alone in 2019. Approximately 3k per day in the United States!
More babies of all races were tragically aborted than all wars, or mass shootings put together in history.
Get involved. Vote Pro-life, sign up for 40 Days for Life, bring the movie, Unplanned to your local parish, church or school.
Get THE TRUTH ABOUT CANCER
You don't have to die or use conventional methods to get rid of cancer. Learn the truth about cancer here.
Dr. Sherri Tenpenny
"A doctor and voice of reason on vaccines and current events".
America's Frontline Doctors