Covid-19 Vaccines and Treatments in Development - Updated Jan 12, 2021 . by Cogforlife
Listed in Alphabetical Order- LIST OF INGREDIENTS INCLUDING ABORTED FETAL CELL LINES IN COVID-19 VACCINES.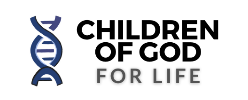 There were 8144 abortions in Louisiana alone in 2019. Approximately 3k per day in the United States!
More babies of all races were tragically aborted than all wars, or mass shootings put together in history.
Get involved. Vote Pro-life, sign up for 40 Days for Life, bring the movie, Unplanned to your local parish, church or school.
The Supreme Court on Friday overturned Roe v. Wade, effectively ending abortion and giving individual states the power to allow, limit, or ban the practice altogether.
The ruling came in the court's opinion in Dobbs v. Jackson Women's Health Organization, which centered on a Mississippi law that banned abortion after 15 weeks of pregnancy. The Republican-led state of Mississippi asked the Supreme Court to strike down a lower court ruling that stopped the 15-week abortion ban from taking place. GET THE ENTIRE STORY FROM FOX NEWS