Covid-19 Vaccines and Treatments in Development - Updated Jan 12, 2021 . by Cogforlife
Listed in Alphabetical Order- LIST OF INGREDIENTS INCLUDING ABORTED FETAL CELL LINES IN COVID-19 VACCINES.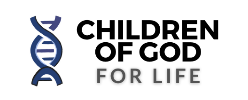 Watch "I Lived on Parker Avenue- Short Adoption Documentary" A true story from Louisiana.
Lifemark is now a current film in theaters based on above documentary. Watch the Trailer! Get your tickets here!
In response to the National Public Radio (NPR)'s recent airing of an abortion on live radio, a Catholic organization has called for pro-lifers to observe a day of prayer to honor the unborn child lost during the murderous procedure.
Following the inspiration of Fr. Alan Bernander O. Praem, the organization Priests for Life are calling on pro-lifers everywhere to gather together on December 3 to observe a day of prayer, fasting, and penance in honor and mourning of the death of a child whose abortion death was recorded and broadcasted on the radio by NPR. The now-deceased child was christened as Amanda Marie – which means "she who ought to be loved" – by the group of priests. Get the entire artilce from Lifesite news